Watch Us on ABC TV!
Stream Season 1, Episode 3 of Australia's hit new TV show, Movin' to the Countryon ABC iViewto hear the story of how Mum and I founded Bloomish and see our farm with its 10,000 flowering plants. Sarah xx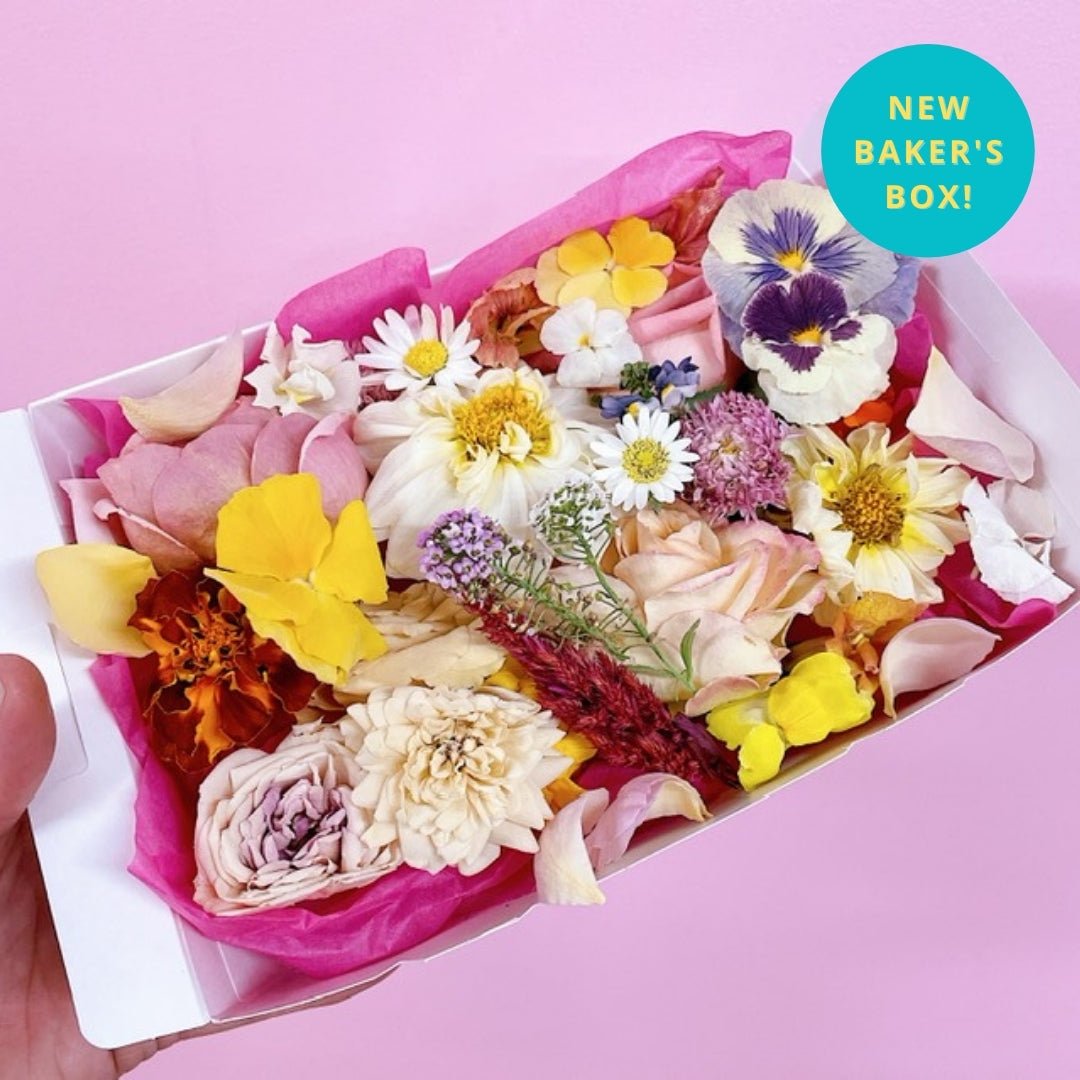 Bloomish Boxes of Edible Flowers
3 Options Including OurNEW BAKER'S BOX!
Our finest bespoke blooms and seasonal freeze dried edible flowers delivered monthly or quarterly - whichever suits your creative needs.
Freeze dried for ultimate freshness and no wastage. When stored correctly these beautiful blooms keep in your pantry for 2 years!

Subscribe and SAVE 40% or purchase one-time only!

Flat Rate Australia-wide Shipping.
International Worldwide Shipping available.

Baker's Box (the perfect starter kit), Bespoke Box (for the ultimate artisan), and Bespoke Box Seasonal (quarterly delivery) Plans available.
Subscribe OR purchase once off today to receive the current limited edition "PASTEL PERFECTION",a carefully curated selected of our finest pastel edible flowers.
What are Bloomish™ Freeze Dried Edible Flowers?
Bloomish™ Edible Flowers are the smartest and safest way to create fancy food.
If you've ever spent hours taping flowers from your florist or applying cute little fresh violas onto your cupcakes only to see them wilt, then you will love how easy our freeze dried edible flowers are to use. There's no taping needed because our flowers are certified edible.
When you think of dried edible flowers you probably think of something that's shrivelled up and crunchy, resembling nothing like fresh flowers. With the 100% natural freeze drying technique Mum and I have refined over nearly 20 years, Bloomish™ edible flowers look like they've been freshly picked from the garden and most importantly, they stay looking that way! 
You can decorate your cakes a few days before the event date or even store your Bloomish™ freeze dried edible flowers in the pantry for at least two years. Imagine the time you'll save not having to visit the florist and the environmental savings if you're not discarding unused fresh flowers. Not to mention the financial savings (cha-ching) of zero wastage!
Bloomish™ Freeze Dried Edible Flowers make your food safer to eat, beautiful to look at, more economical and much kinder to our planet.
Clean, green, safe and simple!
No Waste
TWO YEAR shelf life when stored correctly in the PANTRY.
No Wilt
Our flowers will not wilt or shrivel on your cake.
No Taping
No florist tape needed. They are CERTIFIED EDIBLE.
Global
Fast WORLDWIDE SHIPPING available to most countries.
Innovate
Award-winning WORLD FIRST edible flowers.
Chemical-free & sustainable farming by mother-daughter duo, Jan Slater & Sarah Rose Bloom.
Jan Slater and her daughter, Sarah Rose Bloom, grow over 10,000 edible flowering plants in the pristine, rich river soils on Australia's Murray River.

Using organic and biodynamic farming principles, they've been farming flowers for nearly two decades, starting with the southern hemisphere's first rose petal farm, Simply Rose Petals®.

Their flower farm is watered via the most efficient drip irrigation technology, using a mere 3% of their water allocation.
Water is delivered using solar power and a diligent composting and mulching regime is adhered to, ensuring that the rich river soils are consistently replenished and improved.
Today Jan and Sarah continue to grow an ever-expanding range of safe and sustainable edible flowers for culinary creatives worldwide at Bloomish™ by Simply Rose Petals®.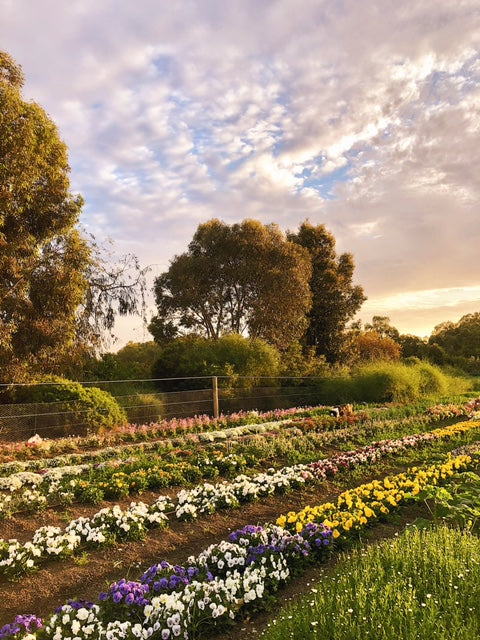 Australia's Most Awarded Flower Farm
Our innovative flower farm has won over 20 national and state awards and been a finalist in many more, as well as being widely acclaimed in media including ABC's Landline, The Australian, Sky Business News and The Financial Review.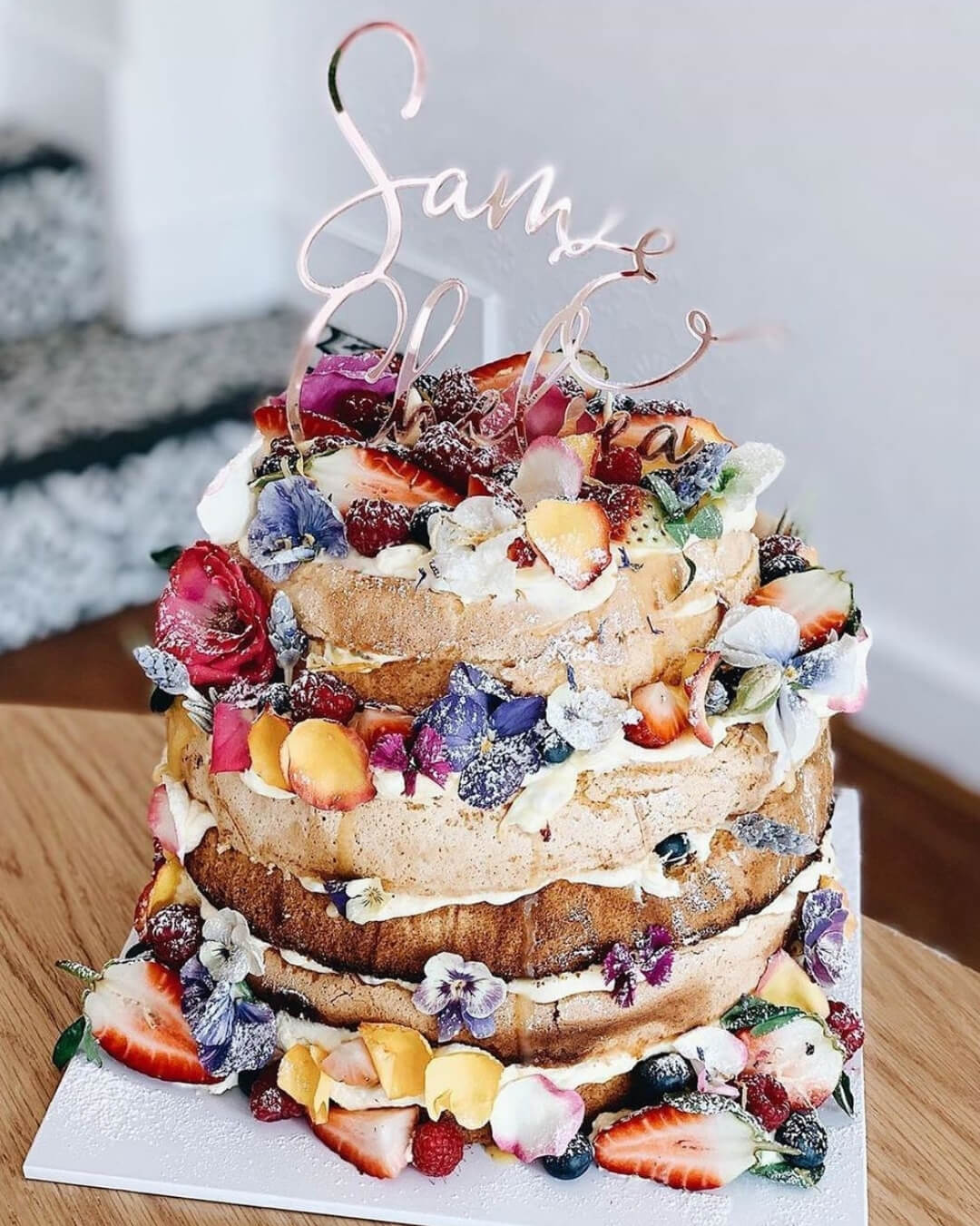 The Sunday Baker
"Bloomish freeze dried edible flowers are nothing but spectacular and never fail to take any dessert to the next level.

Their quality, aesthetic and detail are second to none. We don't, and won't, work with any other edible flower company!"Jacqueline
The Sunday Baker, Sydney, Australia.

Photos of The Sunday Baker's spectacular sponge cakes embellished with our freeze dried edible flowers, supplied by @thesundaybakerau.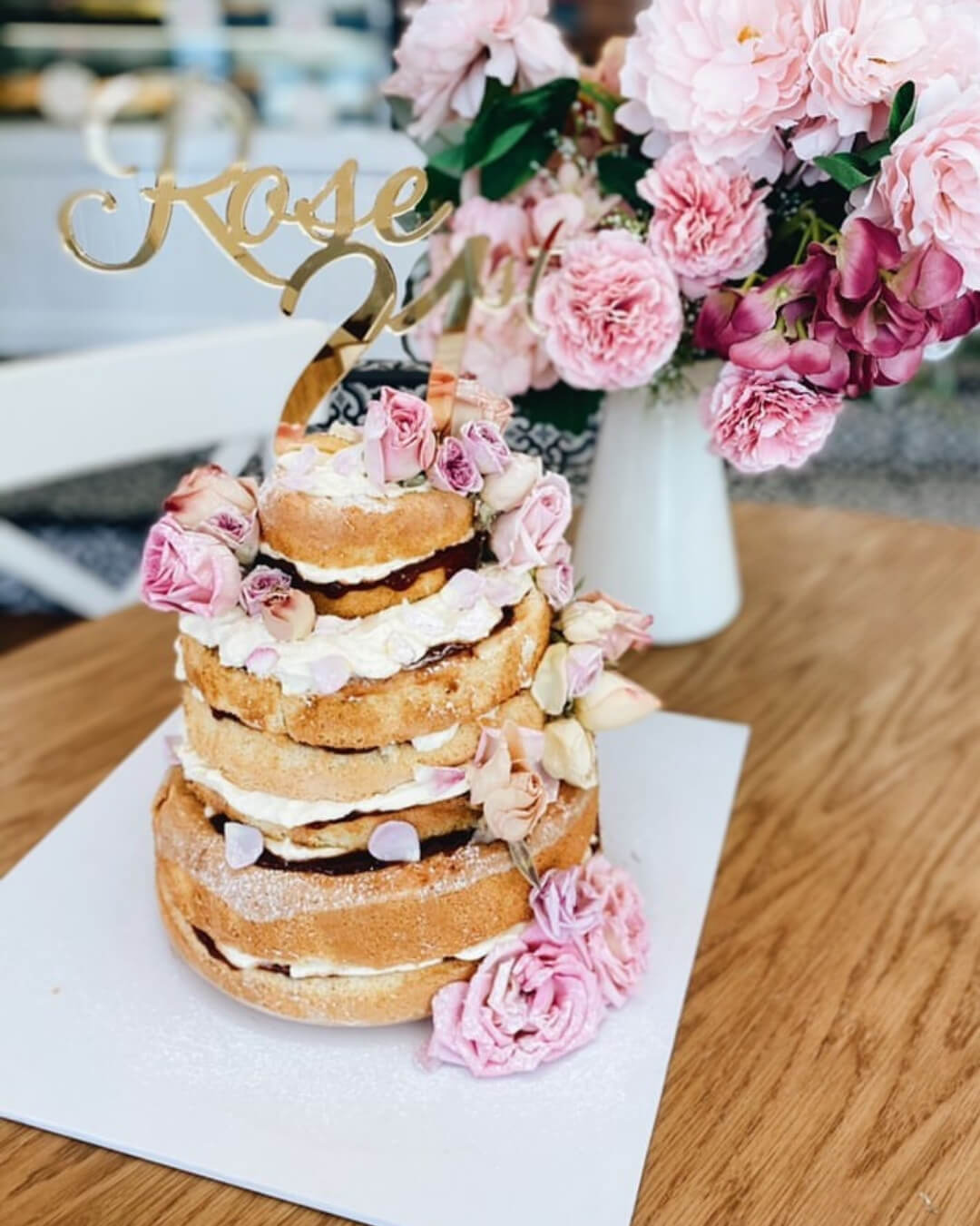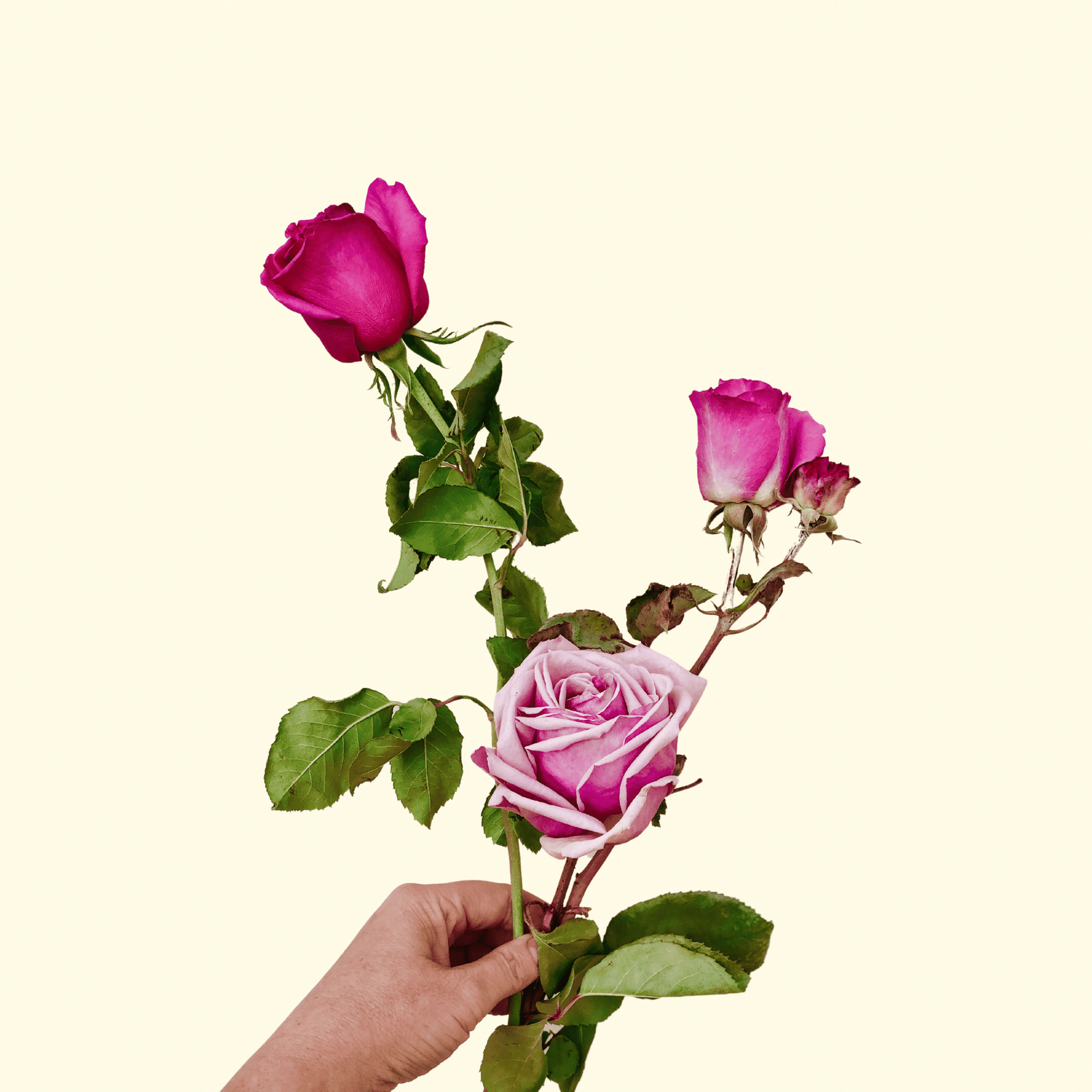 Join Our Bloomish Boutique
Subscribe to receive 10% OFF your first purchase and be the first to hear when we release new bespoke blooms!